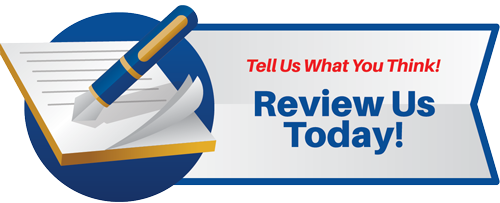 Customer Testimonials for Car2Sell
Kristyan Richards -
2005 Honda Civic
Great place to go to buy cars. Had amazing help from the staff on helping me find a car that runs wonderful, and well suitable for my travels. Exceptional help from Rayvon on assisting me on great prices of the cars and selling me my 1st car.
Favian Ortiz -
2004 Ford Explorer
I just bought a 04 ford explorer NBX and it was very fair priced and the sales people are super professional and the manager as well I highly recommend buying cars from car 2 sell they even fixed a small issue with my car before giving it me. I really appreciate everything Ravon and Paul! Will be coming back in the future to buy cars and I will definitely recommend them to anyone who is trying to buy a car!
Felicia Howard -
2009 Honda Odyssey
I had the best experience at car2sell. My agent was the best. When the car I wanted was sold before I had a chance to test drive it. Zaid sent me other cars that he thought I would be interested in. That's how I found my car. They work with you so you are able to get a car you can be happy with. The staff is the best. Thanks car2sell for all your help. I will be sending family and friends to you.
Jay C -
2018 Chevrolet Malibu
Love the company! Got me in out and pretty Quickly! Definitely Reccomended Auto Sale
Jason Yanto -
2006 Chrysler Pacifica
These guys were amazing! They were really helpful and really did want to make my parents and I feel comfortable. I would recommend them to anyone!
David Marshall -
2013 Dodge Dart
Great friendly environment. Attentive sales reps. Larry helped me get a great car and the finance manager Nash was also a great help. This is a great place, check it out if ur looking to get a car.
Gesileia Silva -
2009 Nissan Altima
Excellent service and prices. Friendly employees. Would definitely come back. Thank you to Paulo Almida for taking such a good care of us and answered all our questions.
Altorique Blakely -
2015 Toyota Corolla
Excellent sales and service team here, I've never had a dealership take the time and find me the exact vehicle that I was looking for. I highly recommend them, if you are looking for a vehicle this is the place to go.

Ask for Ray, he went through every step of my purchase with great detail and patience.
Yeffrey Ramos -
2007 Jeep Wrangler
Ray was very helpful from the second i called. He made me feel calm through the whole process and wasn't pushy like most car salesmen! He worked with my budget and went above and beyond to make sure both parties were happy! Would def recommend!